By CCN.com: Bitcoin's resurrection this year is making believers of even the staunchest of anti-crypto personalities. Joe Kernen of CNBC, who has previously likened bitcoin to Tulip Mania, appears to have finally bought into the blockchain value argument . In a move that that has unanimously won over millennials Crypto Twitter, he also ripped Facebook's fiat-based Libra as "making no sense."
Bitcoin Joe Slays Libra
Facebook's foray into crypto has given bitcoin some free publicity and held its strengths up to the light. What is even more obvious is that for the time being, Crypto Twitter has a new hero. Below is the key point that the CNBC host made when talking about Facebook's Libra plans. In this sequence, Joe pointedly asks his guest,
"Cryptocurrencies get their value from the blockchain… Are they calling it a cryptocurrency? Well it's not."
Strong stuff and Twitter is eating it up.
https://twitter.com/StopAndDecrypt/status/1141481090714152961
Crypto Twitter May Have Found a New Dad
Much like Twitter's love affair with "Crypto Dad" J. Christopher Giancarlo, the former CFTC chief, bitcoin fans were quick to shower Kernen with love and adoration. Of all the choice tweets that crypto fans crafted to demonstrate their latest legacy finance hero, the following was the winner.
Co-Host Becky Quick Has Not Been Kind To Bitcoin Fans
CNBC's Squawk Box has not been a happy place for bitcoin in the past. Co-host Becky Quick has been an extremely anti-crypto. She once compared trading bitcoin to "buying lottery tickets" and called Tom Lee's suggestion to allocate 1% to 2% of your portfolio "crazy." Now that Kernen is a fan, who knows if Becky Quick will be the next domino to fall?
Joe Kernen's admission that decentralized blockchain transactions give bitcoin value is groundbreaking for the show. It marks a significant trend to more mainstream acceptance that has been confirmed by evidence that institutional interest and investment has picked up lately.
Facebook's Libra Has Been Tremendous For Bitcoin
Facebook's "Libra" cryptocurrency appears to have done a couple of things for BTC, and both have been positive. The first has been to get people with no interest or understanding in Crypto taking another look. At the very least, most conventional investors respect success. When they see one of the world's largest companies launching a digital currency, most will revisit their outlook.
Secondly, as proven by Joe Kernen, Libra's fiat-based centralization makes it clearly not a cryptocurrency. Even a crypto-skeptic like Kernen can see it is an alien project to Bitcoin. Why use Libra when you could use a Dollar since they are virtually the same thing?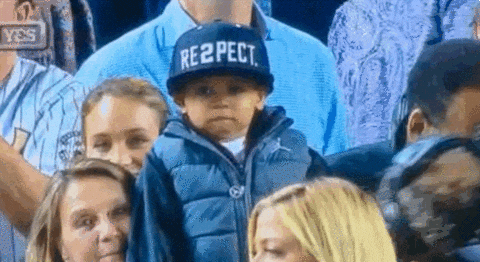 Cheers to you, Bitcoin Joe.