The former chief executive of shuttered bitcoin exchange Mt. Gox is going for the trifecta now that his trial is over.
Mark Karpeles got off scot-free on charges of embezzlement and breach of trust. While he was charged with manipulating electronic data on the trading platform, he plans to appeal the conviction, the Associated Press reports.
In a blow to victims of what once was once the most heavily traded bitcoin exchange, prosecutors have now decided not to fight the Tokyo District Court's March 15 embezzlement ruling that cleared Karpeles of wrongdoing despite some shady behavior leading up to the massive 2014 hack.
Authorities arrested the 33-year-old former Mt. Gox CEO, a Frenchman residing in Japan, in the summer of 2015. Earlier this month, Karpeles was handed a suspended sentence on the embezzlement and breach of trust charges, which translates to no additional jail time (he already served one year in a Japanese jail for the charges.) By finding him guilty of data manipulation, however, the court is saying that Karpeles in the months leading up to the attack used his developer skills to falsify bitcoin trading data, which not only hurt investors but also broke trust.
Prosecutors are seeking a decade in prison on the data charges alone. Karpeles' lawyer Nobuyasu Ogata, however, argued his client was only trying to protect Mt. Gox customers and reduce the collateral damage. Karpeles swears he is innocent of manipulation charges, making it a sacred matter and defending his decision to appeal to the AP, saying:
"During the opening of my trial in 2017, I swore to God that I am innocent of all charges. I believe appealing to the judgment is appropriate so that I can be judged again in full consideration of all the facts."
Meanwhile, former customers of the doomed exchange remain mired in paperwork as they attempt to claim what they can of the recovered bitcoins.
https://twitter.com/PennyGaff/status/1108420506019991552
Indeed, investors on Mt. Gox were left to fend for themselves like a baby elephant in a mud pond. If this survival story is any sign, there's hope for Mt. Gox users yet.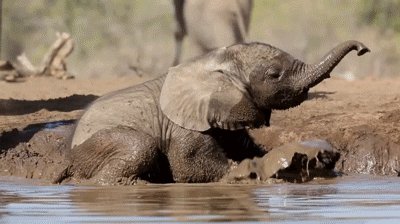 Hope springs eternal for Mt. Gox investors
Mt Gox chief's shady behavior
On the embezzlement charge, of which he was cleared, Karpeles was accused of siphoning some $3 million of customers' funds sitting in accounts in the final months of 2013. He then directed the funds toward buying a software development company in addition to personal items including a canopy bed, The Mainichi reports.
The court decided that those money transfers were "reasonable" and chalked it up to loans that Karpeles had intended to repay. Surely this must be where the phrase, "not your keys, not your bitcoin" originated from. To be fair, hardware wallets were just coming of age in 2014.
Karpeles' attorney argued that the court's lack of understanding of cryptocurrency led them to dump the blame for the heist, in which 850,000 bitcoins were stolen, on his client. Meanwhile, the real thieves behind the infamous Mt. Gox hack remain at large, and investors whose money was lost have yet to see any real justice, let alone any satoshis, for the crime.
Even though Karpeles may not be guilty of stealing bitcoins, for his lawyer to argue that his client is a victim misses the point. The massive hack happened on his watch. With the exception of reportedly having said he's sorry, Karpeles is displaying the furthest thing from a captain going down with the ship. Incidentally, Karpeles' LinkedIn profile says he has a job as the chief technology officer for London Trust Media. Funny, trust appears to be the one thing he has yet to earn from those left in the wake of his former professional life.