Elon Musk's Deal with Wall Street Watchdog Could Mean Less Tweeting
By CCN.com: Nobody puts Elon Musk in a corner. Well, maybe the SEC. The Tesla CEO has reached a settlement with the U.S. securities watchdog. According to the court filing , which still requires a judge's John Hancock, Musk will be tweeting a whole lot less than he'd probably like, certainly less than his 26.1 million followers would like.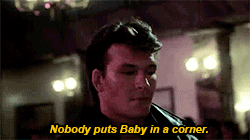 The deal, which was filed with the U.S. District Court Southern District of New York, means that Musk has agreed not to tweet about financial or production matters related to Tesla without his attorney's blessing. The restrictive settlement will muzzle an otherwise outspoken and engaging CEO of a very high-profile high-tech company. It comes on the heels of a rebuke of Musk by the securities regulator for tipping his hand about sensitive Tesla information that could sway the stock price.
Remember Reed?
Musk isn't the first CEO to do it, incidentally. Netflix's Reed Hastings similarly came under fire by the Wall Street watchdog in 2012/2013 for announcing on his Facebook page that the company reached a milestone for streaming content. The SEC eventually decided not to pursue enforcement actions against Hastings. Musk might have remembered that before he decided to tweet that his company would be better off as a privately held entity. It's nice to see the SEC agreement isn't silencing Musk altogether. You can still see his attorney-filtered tweets no matter how lacking in personality they may be. And the conditions only apply to "information material to the company or to its shareholders."
Overall the SEC agreement, however confining, is good for Musk. It will force him to view information through the regulatory lense under which his publicly traded company runs. He already had to dole out tens of millions of dollars in penalties and lost his chairmanship. At least now it seems he will remain at the helm of the company he co-founded and Tesla will continue to be his legacy. Running everything he has to say by lawyers somehow seems unnatural from what we know of Musk, who has been revealing his personality on social media. Maybe that's why he's been opening up on other topics from cryptocurrencies to electric leaf blowers.