Darrelle Revis called out Richard Sherman's coverage skills on Twitter.
While Revis had a point, he made several key mistakes by clapping at Sherman.
Despite Sherman's trash-talk dominance, Revis was the better cornerback in his prime.
Prime Darrelle Revis was a better cornerback than prime Richard Sherman.  We can debate that point forever, but one thing we know for sure is that Sherman is light years ahead of Revis as a trash-talker.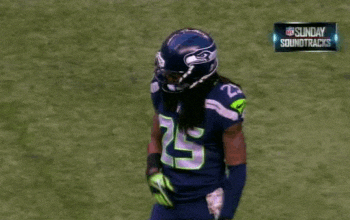 Richard Sherman Is an Elite, All-Time Trash-Talker 
Richard Sherman has put in the hours. He's spent nights on Twitter, delicately drafting uppercuts. He's run around on the field, flapping his jaws at anyone and everyone who would listen. Sherman has attacked the president , he's attacked players for shaking his hand wrong, he's even attacked the GOAT Tom Brady. 
Sherman has no hesitation in his strikes. His slingshot is forever locked in the fully stretched position, ready to unleash on anyone who crosses his path. 
Darrelle Revis, on the other hand, gives it an effort, but he made multiple fatal mistakes in his recent takedown attempt on Sherman. 
Darrelle Revis' Fatal Mistakes Against Sherman 
First, you never attack someone from a position of weakness. Revis retired in 2018, but his glowing career ended about two years prior. His age 31 season was a catastrophe, and he tried to play one more season after that.   
Sherman, meanwhile, is making his third Super Bowl appearance at age 31. He's still starting at cornerback for the NFC champion San Francisco 49ers.
Revis just attacked someone from lower ground and Sherman capitalized. He told Revis that he has a Super Bowl to prep for and that he should "enjoy the view from the couch." 
Sherman knows how to attack people from a position of power. His verbal takedown of Michael Crabtree in 2014 will go down in the Trash Talk Hall of Fame. Shortly after clinching the Seahawks' victory over the 49ers in the NFC Championship game with a swatted pass attempt to Crabtree, Sherman went off on the receiver. 
After anointing himself "the best corner in the game," Sherman called Crabtree "sorry" and "mediocre at best." That's attacking from a position of power. Take notes, Revis. 
The Second Mishap From Revis
The next big mistake from Darrelle Revis was a technical error. You can't talk trash with spelling errors.
That rule holds especially true when your opponent graduated with a communication degree from Stanford. 
But Who Was Truly the Better Cornerback? 
Darrelle Revis in his prime was one of the best lockdown cornerbacks ever to play the game. Richard Sherman has been a devastating force in the secondary, but Revis was a notch above him.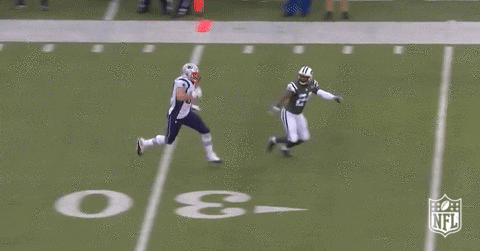 Sherman rarely covers the opposing team's top receiver. In 2014, while he was lobbing haymakers at Crabtree, it's important to note that Crabtree wasn't even the 49ers' top receiver. Anquan Boldin led the 49ers in receiving yards that year with over 1,000. Crabtree, who never made a Pro-Bowl appearance, was easy-pickings for Sherman. 
Revis, on the other hand, had an impeccable resume against the league's best receivers during his prime.
Sherman has played at an elite-level longer than Revis, but Revis still has more accolades. Revis made seven Pro Bowls to Sherman's five and four All-Pro first teams to Sherman's three. Both stars have a Super Bowl win under their belt, but Darrelle Revis won his against Sherman's Seahawks.
Revis has the resume to call out Sherman. Unfortunately, he doesn't have the trash-talking skills to back it up.