By CCN.com: It appears that Justin Sun's Crypto Avengers are going to be short one hero. Binance CEO Changpeng Zhao (CZ) has turned down the enthusiastic Tron creator's offer of attending his $4.5 million lunch with Bitcoin hating Warren Buffett.
Bitcoin Evangelist Is Keen to Meet Warren Buffett
It is undeniably a blow for Justin Sun that the CEO of the world's largest Cryptocurrency Exchange will not be in attendance for his big moment with Buffett. After CZ gave his shout-out to Blockchain and Crypto evangelist, Anthony Pompliano, the Pomp was quick to invite himself to the Sun-Buffett shindig.
Err, might want to wait for the phone-call before you start checking your diary, Anthony.
Anthony Pompliano Snubs Justin Sun In His Crypto Dream Team
Pompliano is a person the Binance CEO respects. Unfortunately, it doesn't seem that Pomp thinks too highly of TRX's founder. AP's blockchain dream-team was notable for its lack of Mr. Sun.
Warren Buffett Is Looking Forward to Chatting Bitcoin and Blockchain
While Crypto Twitter was busy dismantling their no1 arch-enemy, Warren Buffett doesn't seem perturbed at all by the prospect of being harangued by Blockchain enthusiasts. In fact, quite the opposite, as this quote from Reuters demonstrates,
"I'm delighted with the fact that Justin has won the lunch and am looking forward to meeting him and his friends. We are going to have a good time and Glide will use his contribution to help many thousands of people."
Sun can take as many as seven people with him to the lunch, so we'll see what the Berkshire Hathaway boss thinks after the shilling stops.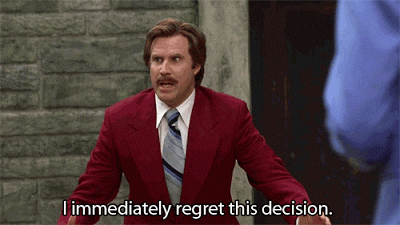 Don't Hold Your Breath for a Buffett Bitcoin Bombshell
No-one is expecting very much to change after this meeting. Warren Buffett is not going to end things by writing a cheque to invest $200 million in Tron, Bitcoin or any other Cryptocurrency. Typically people would pay money to learn from Buffett, but it appears that Justin Sun is trying to flip this script and try to educate the ancient Billionaire.
Warren Buffett held off investing in Amazon till it was worth more than $1000, he's not going to start tweeting "When Moon?" to Tom Lee at 3 am after the lunch ends.
McAfee And Craig Wright Probably Won't Make The Crypto Avengers
If John McAfee doesn't make the Crypto Avengers, it will be disappointing, but maybe Craig Wright can attend in his place. Anyone think Warren knows who Satoshi Nakamoto is? Both of these guys could certainly help educate him.
And Now Your Moment of Zen,