We're less than two weeks on from the Disney fan expo D23. It remains clear that the Disney Plus streaming service threatens to erode the market share of existing industry leaders.
Netflix and Amazon have created models that have worked in the past and the upcoming launch of an Apple streaming service only adds to the chaotic market. But, Disney could be about to change the game.
The big demonstration at the event has highlighted some of the unseen threats that Disney Plus could create for the competition. Here are three of the key issues that platforms like Netflix and Amazon are going to face from the house of mouse.
Three-Platform Model
Disney came out with the three-platform bundle on Aug. 6. This linked Disney Plus, ESPN Plus, and Hulu in the U.S. for $12.99 a month. It became obvious that this was more than just competitive pricing. The three platforms come at a significantly reduced price compared to other options in the market and allow Disney to diversify their content between each service. More adult content could be aimed at Hulu while sports fans would be happy with ESPN.
With a delayed release worldwide, including in major markets like the UK, it's possible that they could be looking at expanding the reach of Hulu to continue to offer such a competitive deal. This would allow for this diversification of content outside of the domestic market.
The Disney Founders Circle
The Founders Circle that was released during D23 also highlighted an opportunity that other brands simply do not have. It allows fans to pay for a three-year subscription to Disney Plus for $140.97.
Alongside this, fans would receive an exclusive pin badge that shows off that they are part of this elite circle. This is a strategy that no other platform could use. Not only does it rely on the Disney name and desire to become part of its history, but it also expects users to subscribe for a long period of time without fully seeing what's on offer. It's a strategy that actually works. Just take a look at some of the fans that are proudly announcing on social media that they are part of this exclusive club, therefore integrating them into the Disney story.
https://twitter.com/msbatgirlakabri/status/1167591247365758978
Brand Identity
While other platforms rely on big deals with outside creative talent, Disney already has a vast array of options at its disposal. The ownership of studios such as PIXAR and Lucasfilm put Disney at a significant advantage. While Amazon is buying IP like "Lord of the Rings," and Netflix has partnered with Mark Millar for his properties, Disney has exclusive access to a huge vault of content.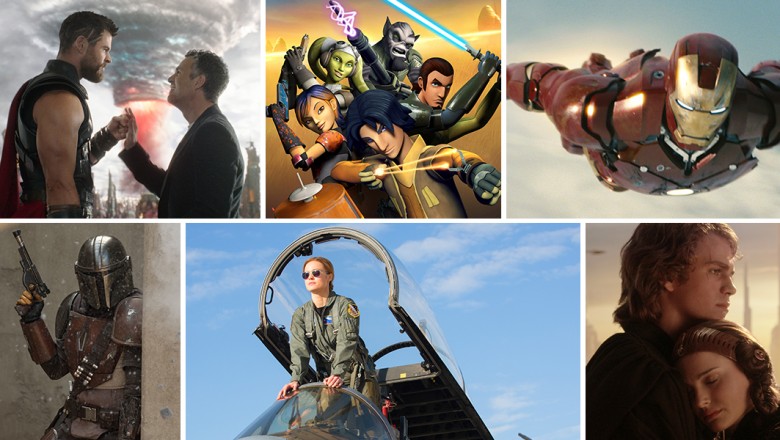 Financially this is a huge plus for Disney. Some of the content hitting the service will have already made profits in cinemas or have been shown on channels such as ABC or National Geographic. This cuts funding for streaming content and builds a larger audience through other methods to bring them to the subscription service.
These three factors could be the key to Disney's success, but isn't necessarily the end for Netflix, Amazon and other services. In order for them to remain competitive however they need to innovate. They also might have to reconsider their price points if they are to survive this market attack from Disney. With Netflix hiking their price to $12.99 – matching Amazon Prime in the process – Disney has the high ground with a $6.99 monthly price or $12.99 for the bundle. Although Netflix's tactics may have worked in the past, they're no longer the only game in town. Without change, they are unlikely to lead the market for much longer.